Paderewski Festival
A Premier Central Coast Music Festival in Paso Robles, CA
DATES FOR 2015: NOVEMBER 5-8
(FIRST WEEKEND IN NOVEMBER, not the traditional second weekend)
The 2015 Paderewski Festival in Paso Robles has an exciting line-up of talent for concert-goers to enjoy: Gala Concert artist Thomas Pandolfi, an American pianist with a significant Polish repertoire, City of Angels Saxophone Quartet, Motion Trio Ensemble, 2015 Youth Piano Competition winners and students from this year's Youth Exchange Program to Poland. In addition, there will be a screening of Please find - Henryk Mikolaj Gorecki (2012) and Paderewski Lecture Series: Paderewski's Influence on Paso Robles and History of the Festival.
Those interested in learning more about this year's performers are encouraged to check out the following websites: www.thomaspandolfi.com (see "Polish Masters" repertoire) and www.motiontrio.com/en.
The California Central Coast's Paderewski Festival is a four-day musical festival held annually in November celebrating Paso Robles' rich heritage and its most famous resident Ignacy Jan Paderewski - virtuoso pianist, composer, international politician, local landowner, grower and winemaker.
Concerts featuring world renown talent, exhibits, lectures, master classes and film screenings are accompanied by wine tastings and tours of local vineyards. A youth piano competition, recital and student cultural exchange with Poland additionally honor Paderewski's legacy.
We invite you to join us at the 2015 Paderewski Festival in Paso Robles!
Paderewski Monument in
Downtown Paso Robles Park
There is no person of greater international
fame who was a major landowner, grower and
winemaker in Paso Robles than
IGNACY JAN PADERWSKI.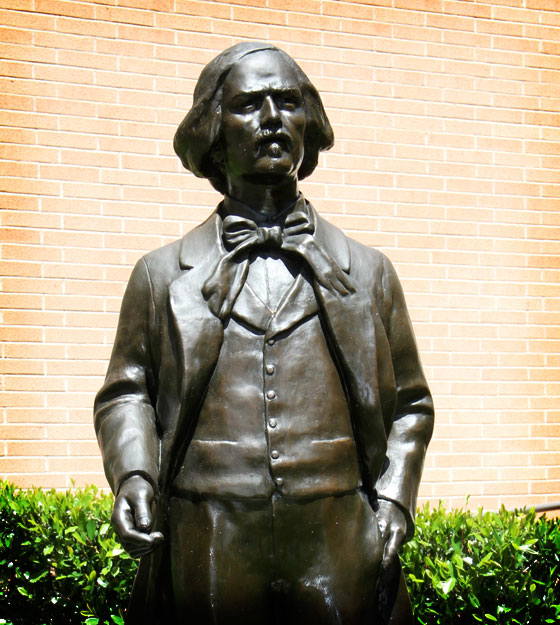 The Paderewski Festival in Paso Robles will dedicate a 790-pound bronze likeness of Ignacy Jan Paderewski rendered by artist Jessie Corsaut near the entrance of the historic Carnegie Library in the Paso Robles Downtown City Park as part of festivities of the 2012 Paderewski Festival.
Polish by birth and a citizen of the world, Paderewski felt at home in America and returned to Paso Robles for long visits during the years 1914-1939. This monument celebrates the legacy of Paderewski that continues in Paso Robles thanks to the annual Paderewski Festival, youth piano competition, concerts and cultural exchanges with the province of Tarnow, Poland.
Erected with the support of city and county officials, and the government of the Republic of Poland, the monument was unveiled with fanfare on November 10, 2012. All funds for the statue construction and installation were raised by the Paderewski Festival Board of Directors. Donations from generous residents and businesses, as well as the government of the Republic of Poland, made this $42,900 monument project possible.
Donations
Donations that support of the future of Paderewski Festivals in Paso Robles are always greatly appreciated and most welcome by this completely volunteer run organization. One hundred percent of all donations will go to the Paderewski Festival.
Areas to which donations can be made include:
Youth Exchange Programs, including airfare for U.S. students going to Poland (expenses on the ground in Poland are generously covered by Polish hosts).
Operating Expenses, including printing, advertising, venue and equipment rentals, and artist fees.
Student enrichment donations will be directed to master classes on the Central Coast and instrument upgrades at Paso Robles High School.
Donations to be made ONLINE or sent to:
Paderewski Festival, P.O. Box 272, Paso Robles, CA USA 93447
Thank you for your support!
Volunteer Opportunities
Volunteers are always needed and very much appreciated. If you are interested in learning more about volunteer opportunities for the 2015 Paderewski Festival, please email marjorie@hamonohd.com or call (805) 769-4622 for further information.