Schedule of Events
Thursday, November 2 -- SOLD OUT!
No host wine reception and performance by Cafe Musique, featuring a "wild classical" evening with gypsy, swing, tango, and folk tunes performed by Brynn Albanese (violin and vocals), Duane Inglish (accordion), Craig Nuttycombe (guitar and vocals), Fred Murray (bass and vocals) and Eric Williams (guitar, bouzouki and vocals).
Cass Winery, 7350 Linne Road, Paso Robles
6:30 PM wine reception; concert at 7 PM
5:30 PM buffet dinner with glass of Cass wine/Paderewski Pils -- optional and advance purchase only. Menu: spinach salad, sauteed Brussel sprounts, rice pilaf, coq au vin, baguette.
Friday, November 3
Master Class with Magdalena Baczewska, gala concert perfomer.
Park Ballroom, 1232 Park Street, Paso Robles
2 PM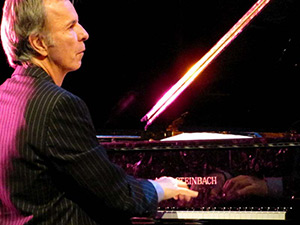 American Jazz Standards by Polish Composers, a jazz trio concert featuring Grammy Award-winning pianist Bill Cunliffe, bassist Darek "Oles" Olesczkiewicz and percussionist Tina Raymond, presenting classic tunes by Victor Young, Bronny Kaper and Henry Vars - including "On Green Dolphin Street" and "Stella by Starlight".
Park Ballroom
6:30 PM wine reception; concert at 7 PM
Saturday, November 4
Paderewski Festival Youth Piano Competition Winners' Recital.
Paso Robles Inn Ballroom, 1103 Spring Street, Paso Robles
4 PM
W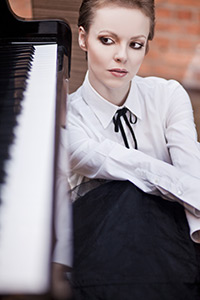 ine reception and Gala Recital with Magdalena Baczewska a New York-based Polish pianist, Columbia University professor, winner of international piano competitions and recording artist, who will present a program of Paderewski, Chopin and Szymanowski.
Gala concert also to incluce a video montage of nine finalists from New York City and Los Angeles, and award presentation of winner of the Paderewski Cycle project, a national juried competition calling for "treatments" for a musical script about Paderewski sponsored by the Adam Mickiewicz Institute in Warsaw.
6:30 PM wine reception, 7 PM concert doors open, 7:30 concert