Paderewski Festival
2022 Paderewski Festival in Paso Robles - Save-the-date: November 4-6
The 2022 Paderewski Festival information will be available soon. Please keep checking back. We look forward to sharing this year's Festival with you.
The information is for the 2021 Paderewski Festival
November 5 - 7, 2021*
The Paderewski Festival in Paso Robles is pleased to announce the lineup of concerts and accompanying events scheduled during this year's Festival. Given the good news regarding vaccination levels and statewide opening plans, the 2021 Festival board is planning an in-person Festival for 2021. See the attached for additional details.
Click here to view a copy of the 2021 Paderewski Festival program (13MB PDF)
2021 Schedule of Events*
Friday, November 5:
Opening Concert featuring Messages String Quartet
7 p.m. wine reception | 7:30 p.m. concert | Park Ballroom
Free admission; RSVP Required (click here)
For additional concert information, click here.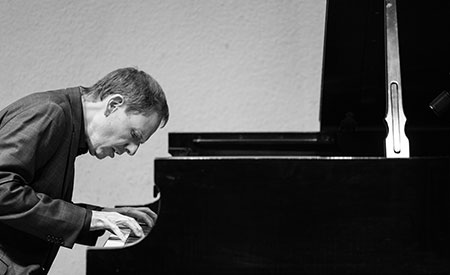 Saturday, November 6:
Youth Competition Winners' Recital
5 p.m. | Cass Winery
Free admission; RSVP Required (click here)
For information about the competition winners and their recital program click here.
Gala Concert featuring pianist Kevin Kenner
7 p.m. Epoch Estates wine reception | 7:30 p.m. concert | Cass Winery
$35 General admission; $10 Students
For additional concert information, click here.
Saturday meal option 6 p.m.: $60 per person (food only); $75 per person (food and wine). Meal with wine included in the Friends of Padereweski and Paderewski Patron passes.
Sunday, November 7th
Festival Finale - Paderewski Festival Patrons and Friends of Paderewski will enjoy a intimate salon concert along with a special brunch in an elegant vineyard private residence.
Festival Passes:
Friends of Paderewski: $250. Includes prioriety sating at all concerts, complimentary food and wine on Saturday, Sunday private brunch, and guaranteed space should the audience size be limited due to any changes in SLO County health regulations.
Paderewski Patrons $500 includes all of the above amenities, plus an exclusive dinner with the Gala artist on Friday night.
Purchase tickets here.
For more information please call 805.235.5409. For full concert and event details click here.
*As we return to live, in-person events, our main goal is to create and safe environment for everyone to enjoy this year's Paderewski Festival. When planning the concert lineup earlier this Fall, we hoped to be much further along in terms of safely controlling the virus. Unfortunately, the current situation has made it necessary to institute the following health and safety protocols for all Paderewski Festival attendees:
1. Proof of vaccination for all eligible individuals with either a vaccine card, digital record, or a completed negative Covid test within three (3) days of the Festival concert dates will be required of all performers, audience members, volunteers and staff. This requirement does not apply to children under 12 years of age. Guests meeting these requirements will have access to all Festival venues at all times.
2. Hand sanitizer will be provided in high traffic areas, but we highly recommend having your own supply of disinfectant for personal use, as needed.
3. Face masks must be worn covering the nose and mouth at all indoor events. Exceptions to this requirement will be made only when consuming food or alcoholic beverages. The Festival staff will provide face masks for those who my need them.
Please note that these policies are subject to change as the California health and safety landscape continues to shift daily. Regardless of this challenge, the Paderewski Festival staff will make every effort to ensure that your Festival experience this year is highly enjoyable. Live music has a great healing potential and sharing it with audiences in a safe way this year should bring a measure of normalcy that all of us have missed during the past 18 months. We look forward to seeing you at the 2021 Paderewski Festival in Paso Robles and sharing with you many great and memorable moments together.
Below are some of our past Festival sponsors: