Paderewski Festival
SAVE THE DATES:
2018 Paderewski Festival in Paso Robles
October 31-November 4
Program details to come.
2017 Paderewski Festival in Paso Robles
A Premier Central Coast Music Festival in Paso Robles, CA
The Paderewski Festival is a four-day music festival held annually in November celebrating Paso Robles' rich heritage and its most famous resident Ignacy Jan Paderewski - virtuoso pianist, composer, international politician, local landowner, grower and winemaker. Concerts featuring world renown talent, exhibits, lectures, master classes and film screenings are accompanied by wine tastings and tours of local vineyards. A youth piano competition, recital and student cultural exchange with Poland additionally honor Paderewski's legacy.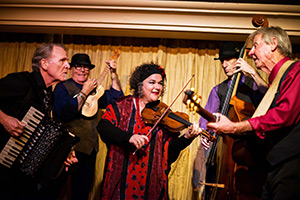 Thursday, November 2
No host wine reception and performance by Cafe Musique, featuried a "wild classical" evening with gypsy, swing, tango, and folk tunes performed by Brynn Albanese (violin and vocals), Duane Inglish (accordion), Craig Nuttycombe (guitar and vocals), Fred Murray (bass and vocals) and Eric Williams (guitar, bouzouki and vocals).

Friday, November 3
Master Class with Magdalena Baczewska, gala concert perfomer.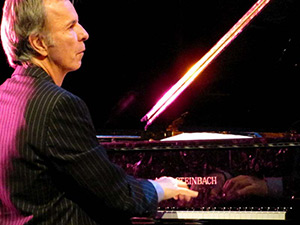 American Jazz Standards by Polish Composers, a jazz trio concert featuring Grammy Award-winning pianist Bill Cunliffe, bassist Darek "Oles" Olesczkiewicz and percussionist Tina Raymond, presentied classic tunes by Victor Young, Bronny Kaper and Henry Vars - including "On Green Dolphin Street" and "Stella by Starlight".

Saturday, November 4
Paderewski Festival Youth Piano Competition Winners' Recital.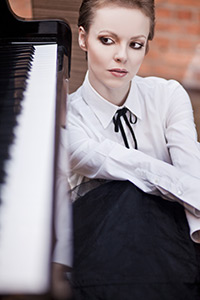 Wine reception and Gala Recital with Magdalena Baczewska a New York-based Polish pianist, Columbia University professor, winner of international piano competitions and recording artist, who presented a program of Paderewski, Chopin and Szymanowski.
Gala concert also to incluceda video montage of nine finalists from New York City and Los Angeles, and award presentation of winner of the Paderewski Cycle project, a national juried competition calling for "treatments" for a musical script about Paderewski sponsored by the Adam Mickiewicz Institute in Warsaw.

Sunday, November 5
Exclusive new tasting room tour, wine tasting and brunch for Paderewski Patrons and Friends of Paderewski followed by premiere Paderewski Cycle musical presentation and discussion with Adam Mickiewicz Institute organizers and the musical creative team.
New Paderewski Festival Ticket Packages
In 2017, the Paderewski Festival offered two exclusive tickets options -- Friends of Paderewski passes at $250 per person and a new Paderewski Patron package at $500 per person providing an intimate access to the Festival.
Friends of Paderewski
Reserved seating at all concert events
Buffet at Cass Wines prior to Thursday's Café Musique concert
Exclusive Sunday new tasting room tour, wine tasting, brunch and Paderewski Cycle performance at Epoch Estate Wines.
Gift Bag
Paderewski Patron
All benefits provided to Friends of Paderewski (FOP) ticketholders PLUS:
Concierge service to help plan and facilitate the entire weekend experience (including booking hotels and elite wine tasting appointments and restaurant reservations.)
Reserved seats by name in the front row of all concerts
Reserved parking by name at performance venues
Invitation to private a pre-Festival dinner Wednesday with Paderewski Festival Board Members
Invitation to a private dinner after Friday concert
Exclusive to FOP and Patrons: Sunday brunch and program
Invitation to a private dinner on Sunday evening celebrating conclusion of the Festival