Paderewski Festival
2018 Paderewski Festival in Paso Robles
October 31-November 4
A Premier Central Coast Music Festival in Paso Robles, CA
The Paderewski Festival is a four-day music festival held annually in November celebrating Paso Robles' rich heritage and its most famous resident Ignacy Jan Paderewski - virtuoso pianist, composer, international politician, local landowner, grower and winemaker. Concerts featuring world renown talent, exhibits, lectures, master classes and film screenings are accompanied by wine tastings and tours of local vineyards. A youth piano competition, recital and student cultural exchange with Poland additionally honor Paderewski's legacy. Purchase tickets.
Wednesday, October 31:
Cultural Exchange students from Poland and Ukraine in concert
Paso Robles High School (by invitation only, time TBD)
Thursday, November 1:
Cultural Exchange students from Poland and Ukraine in concert
Time & Location TBD, Free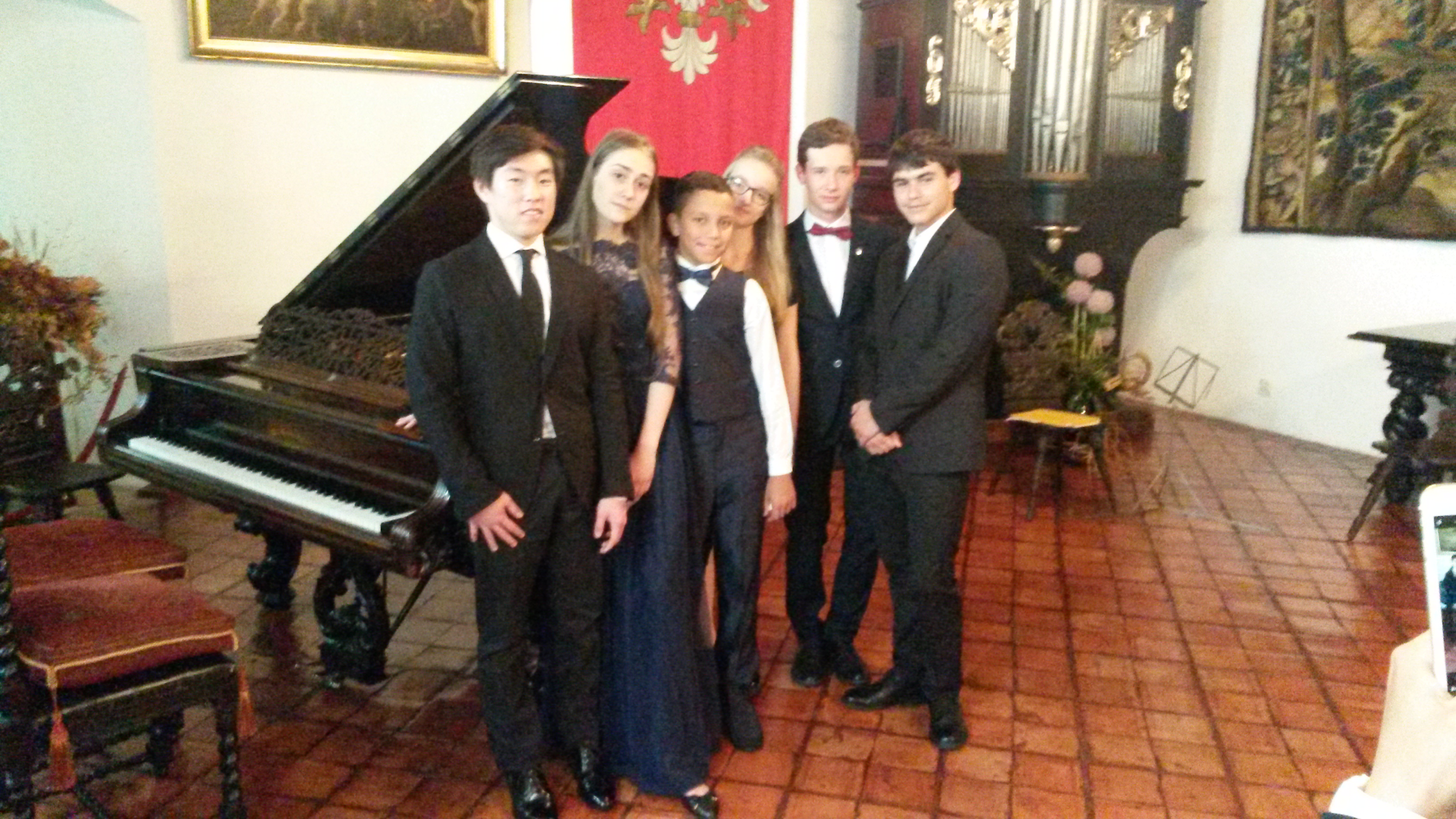 A Conversation with Corey: Paso musician on his musical journey
Cass Winery. 6:30 PM wine reception (Cass), concert at 7 PM
Born and raised in Paso Robles, pianist and composer Corey Jordan works in the film industry. He will discuss the sources of his musical inspiration and show video clips with his music, interspersing them with live demonstrations of his compositions at the piano.
Friday, November 2:
Master Class with pianist Katie Liu
Park Ballroom, Paso Robles. 11 a.m. Free
Three Paderewskis—A musical about Paderewski. Music by Jenni Brandon, Libretto by Oliver Mayer
Park Ballroom in Paso Robles. 6:30 p.m. wine reception (Adelaida), concert at 7 p.m.
Late at night over a cask of Paso Robles Zinfandel, three versions of Paderewski sift through a lifetime of memories far too large for any one person: Igancy the pianist/composer, Jan the politician, and Paderewski the ancient sage and viticulturist. But when the ghost of Paderewski's first wife Antonina rejoins them, all three versions of the man come together as one with a passion that sheds light on the depths of their endless love. A loving, rousing musical about a man too big to be played by any one person, who changed the world not only through the piano but through his lifetime dream to create the nation of Poland as we know it today.
Saturday, November 3:
Paderewski Festival Youth Piano Competition Winners' Recital
Paso Robles Inn Ballroom. 4 PM. Free
Paderewski Festival Gala Recital with pianist Kate Liu
6:30 p.m. wine reception (Epoch Estate), concert at 7:30 p.m. Paso Robles Inn Ballroom
Kate Liu was the Third Prize winner at the 2015 Chopin International Piano Competition in Warsaw, and the recipient of the Polish Radio Special Prize for her perfromance of Chopin's Mazurkas. Widely popular with the Polish public, Kate Liu received the highest number of votes cast by listeneers of the Polish Radio's Program II and won the "My Chopin" contest. In the opinion of listeners, she was the best pianist of the 2015 Chopin Competition.

Sunday, November 4:
Paderewski Patrons and Friends of Paderewski Tour, Lunch and Wine Tasting and concert by Cultural Exchange Program and California students
Halter Ranch Vineyard, 10:30-2 p.m.
For more information please call 805.235.5409. Click here to purchase tickets.