Paderewski Festival
2017 Paderewski Festival in Paso Robles
November 2-5, 2017
A Premier Central Coast Music Festival in Paso Robles, CA
The Paderewski Festival is a four-day music festival held annually in November celebrating Paso Robles' rich heritage and its most famous resident Ignacy Jan Paderewski - virtuoso pianist, composer, international politician, local landowner, grower and winemaker. Concerts featuring world renown talent, exhibits, lectures, master classes and film screenings are accompanied by wine tastings and tours of local vineyards. A youth piano competition, recital and student cultural exchange with Poland additionally honor Paderewski's legacy. We invite you to join us at the 2017 Paderewski Festival in Paso Robles! Click here to purchase tickets.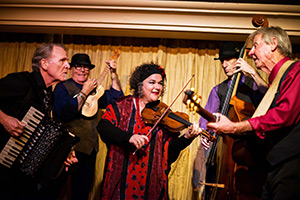 Thursday, November 2
No host wine reception and performance by Cafe Musique, featuring a musical pallet that includes gypsy, swing, tango, folk and their self-defined genre "wild classical". Brynn Albanese (violin and vocals), Duane Iglish (accordion), Craig Nuttycombe (guitar and vocals), Fred Murray (bass and vocals) and Eric Williams (guitar, bouzouki and vocals).
Cass Winery, 6:30 PM
Friday, November 3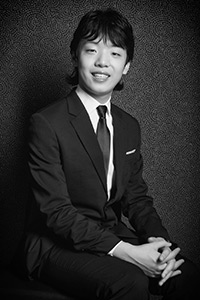 Master Class with Hyuk Lee
Park Ballroom, 2 PM

Wine reception and performance. Details to come.
Park Ballroom, 6:30 PM
Saturday, November 4
Paderewski Festival Youth Piano Competition Winners' Recital.
Paso Robles Inn Ballroom, 4 PM

Wine reception and Gala Recital with Hyuk Lee, winner of 2016 International Paderewski Festival.
Paso Robles Inn Ballroom, 6:30 wine reception, 7 PM concert doors open, 7:30 concert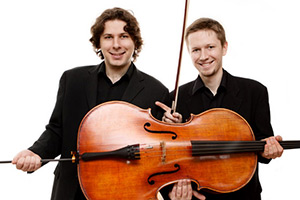 Sunday, November 5
Tour, brunch and wine tasting for Patrons and Friends of Paderewski followed by musical performance by the Cracow Duo, Jan Kalinowski (cello) and Marek Szlezer (piano).
Epoch Estate Wines, 10 AM
Note: Paderewski Festival progam subject to change without notice.