2018 Paderewski Youth Piano Competition Winners
Paderewski Festival Announces Winners of the 2018 Youth Competition

Paso Robles, CA- The Paderewski Festival in Paso Robles announces the results of the 2018 Youth Piano Competition. The auditions were held at the Park Ballroom in Paso Robles on Saturday, October 20. There were a total of fourteen contestants, nine in the Junior Division (ages 9-14) and five in the Senior Division (ages 15-18). Jurors included Cal Poly SLO faculty members India D'Avignon and Paul Woodring, and Marek Zebrowski, Director of the Polish Music Center at the USC Thornton School of Music and Artistic Director of the Paderewski Festival in Paso Robles.
In the Junior Division the 2019 Youth Competition winners include Noelle Hadsall (9) from Santa Barbara, CA (Third Prize), Andy Shen (12) from San Luis Obispo, CA (Second Prize), and Suri Kim (10), from Orcutt, CA (First Prize).
In the Senior Division the winners included Xinyun Lin (17) from Salinas, CA (Second Prize) and Max Afifi (18) from Seaside, CA (First Prize).
Individual cash prizes range from $200-750 and two Youth Competition finalists will be chosenfor an all-expense paid Cultural Exchange program in Poland in summer of 2019 organized under the auspices of the Paderewski Festival in Paso Robles.
The photo below includes the winners of the 2018 competition.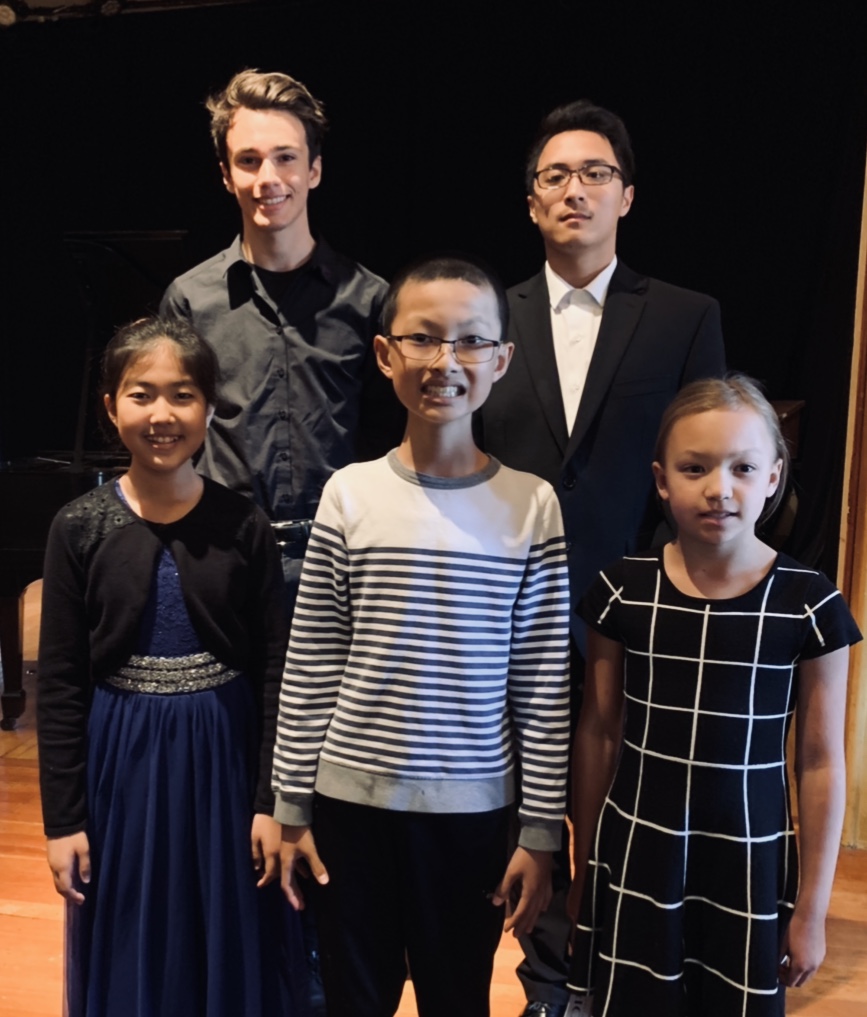 Any questions should be directed to our Youth Piano Competition Coordinator Emma Levine.
She can be reached at ellevine@calpoly.edu or 818.398.7639