Polish Government Awards Decorations of Merit to Paderewski Festival Leaders
November 10, 2012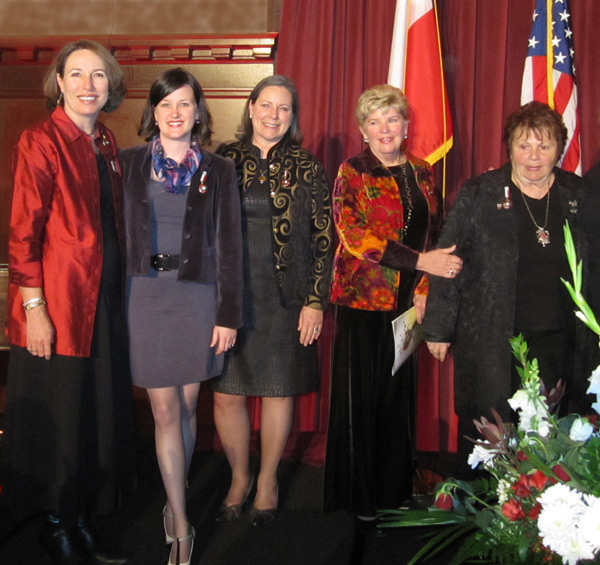 (L-R): At the Gala Concert of the 2012 Paderewski Festival in Paso Robles in November, Marjorie Hamon, Krysta Close, Cri Cri Solak-Eastin, Barbara Partridge, Norma Moye and Alice Cass (not pictured) were awarded Decorations for Merit to Polish Culture at the request of the Consul General of Poland in Los Angeles Joanna Kozinska-Frybes. Signed by the Republic of Poland's Minister of Culture and National Heritage, Bogdan Zdrojewski, the current and past Festival Board Members were recognized for their outstanding services to the Polish community, and the promotion of Polish culture and art abroad.
Also honored posthumously during the ceremony was Virginia Peterson, founder of the original Paderewski Festival. The honor was accepted by her grandson Joel Peterson, who has been a member of the Paderewski Festival Board of Directors since 2006.
The 2012 Paderewski Festival (www.paderewskifest.com) celebrated the legacy of Ignacy Jan Paderewski with the unveiling of 790-pound bronze likeness rendered by artist Jessie Corsaut near the entrance of the historic Carnegie Library in the Paso Robles Downtown City Park, four days of concerts featuring internationally renowned performers, young pianists from the California Central Coast region, wine tasting, and a special lecture on Paderewski's origins. The Festival was held in several venues in Paso Robles, November 8-11.