Pianist William Koseluk Featured in the Cass Winery Recital Series
October 1, 2009
FOR IMMEDIATE RELEASE
The 2009 Paderewski Festival in Paso Robles is pleased to announce a recital by pianist William Koseluk on Friday, 13 November 2009 at 7 p.m. at the Cass Winery, 7350 Linne Road, Paso Robles, California. Mr. Koseluk will present a program of works by Edvard Grieg and Ignacy Jan Paderewski.
William Koseluk's program for the Cass Winery Recital Series will include late Romantic piano works by Edvard Grieg (1843-1907) and Ignacy Jan Paderewski (1860-1941). Edvard Grieg's Lyric Pieces are a collection of 66 short piano works published in 10 volumes between 1867 and 1901. Four selections from Grieg's Lyric Pieces on the program include, among others, the tenderly poetic Nocturne and the well-known Wedding Day at Troldhaugen. Paderewski's monumental Piano Sonata, Op. 21 is one of the composer's last compositions, completed and published in 1903. Its three expansive movements are infused with a rare combination of passion and virtuosity that require uncommon pianistic skills.
For more information on the event, click here.
Pianist William Koseluk
William Koseluk began his piano studies at the age of four and has since studied with many acclaimed teachers, including Harold Pries, Robert Black, and the legendary Ylda Novik. Winner of several national piano competitions, including the Baldwin Piano Competition, Mr. Koseluk has performed in many venues, as soloist or chamber musician, in the United States, the United Kingdom and Europe, appearing with orchestras and in solo recitals. Critics have described him as "an inspiring performer with a refreshing, dramatic flair." William Koseluk has been frequently praised for his unique and innovative interpretations of romantic piano literature and for the expressive quality of his playing. He has appeared with the West Coast Symphony on five occasions (most recently in August 2009), with the California Mozart Festival, and the Southern California Fall Festival and has performed in many chamber music recitals at the Music Academy of the West. Maestro Koseluk's piano performances have taken him to Boston's Symphony Hall and Smetana Hall in Prague, where he appeared with the Prague Radio Orchestra in a premiere performance of John Carbon's Piano Concerto. A CD recording of this work has been widely praised as was his a video release of the two Rachmaninoff Piano Sonatas on the University of California Television Series (UCTV).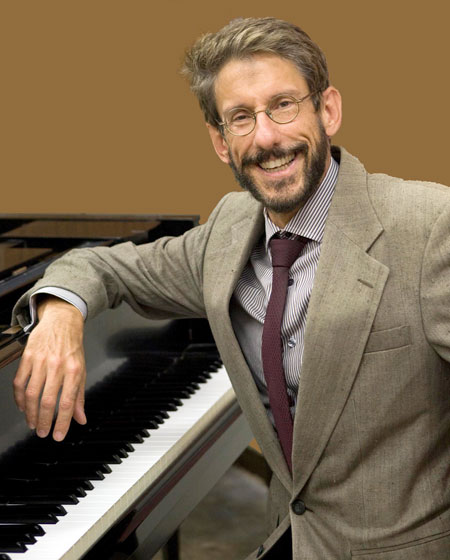 William Koseluk earned his Ph.D. in Music Composition at the University of California. His major work, The Maturation of a Circle, is a cycle of 360 pieces for solo piano, over 7 hours in length, which may claim the Guinness title for the "longest non-repetitive piano work."Koseluk's compositions have been broadcast by KUSC-FM in Southern California and on National Public Radio. Dr. Koseluk has also made notable contributions to music scholarship, having provided the graphical musical examples for scholarly treatises and other academic journals. He also has published articles for MIT and Cambridge University Press.