Paso Pops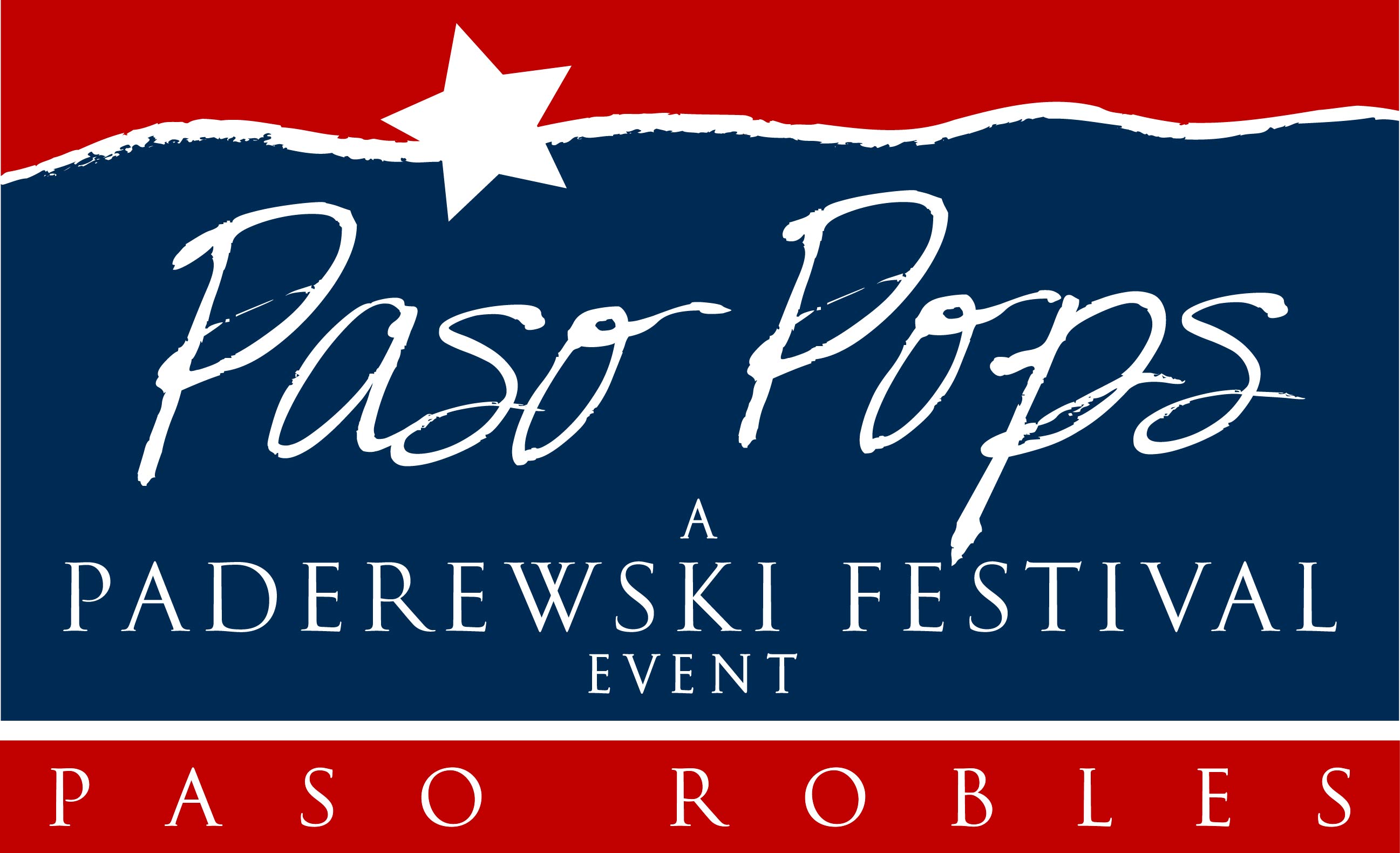 SAVE THE DATE:

SATURDAY, JULY 1, 2017
for PASO POPS second annual concert and fireworks show
The Paderewski Festival in Paso Robles, PASO POPS Organizing Committee and The San Luis Obispo Symphony thank our sponsors and those who attended the inaugural PASO POPS Independence Day celebration on July 2nd.
By all important measures, 2016 PASO POPS was a big success. We owe a debt of gratitude to the many businesses that contributed services at discounted rates, sponsors that carried the financial load, volunteers who worked hard to make PASO POPS a safe, fun and family-friendly patriotic event, and a very large committee that put nearly a year into the planning of this inaugural event.
We've taken note of the issues that came with the large inaugural PASO POPS response, and we are already planning improvements to make next year's PASO POPS a serious success.
Thank you for your overwhelming support and patience in PASO POPS' inaugural year. Once plans are finalized for the 2017 event on Saturday, July 1st, our website will be updated and we will contact you again.
Cheers!
Steve Cass
Producer, PASO POPS
Paderewski Festival Board Member
Thank You to Our 2016 PASO POPS Sponsors and Supporters
MAJOR SPONSORS
Allegretto Vineyard Resort
Avila Beach Golf Resort
Cass Winery
Firestone Walker Brewing Company
Bill Gaines Audio
KSBY
Paso Robles Horse Park
Travel Paso Robles Alliance
PRESIDENT TABLE SPONSORS: Orchestra Front $3,500
Acorn Event Management
Pam & Terry Barnes
Classic Wines of California
Custom Vineyard
Eliana de Leon Interior Design
Martinez Farming/Custom Vineyard
VICE PRESIDENT TABLE SPONSORS: Orchestra Side $2,500
Althouse and Meade, Inc.
Kristen Hansen
Elaine Witmer
SPEAKER TABLE SPONSORS: Orchestra Back $1,500
Buttonwillow Chemical
Jennifer & Jeff Carey
Cri Cri & Rich Eastin
Estrella Warbirds Museum
John & Laura Fisher
Councilman John Hamon & Marjorie Hamon
Heart to Heart Real Estate
Heritage Oaks Bank
Steve Hovey, CPA
Anne Laddon & Jim Irving
Paso Robles Heating and Air
Martin Resorts
San Luis Obispo County Board of Supervisors
Lyle Scott
Thacher Winery
Beth & Gary Wray
Yesterdays Sportswear
WINERY SPONSORS
August Ridge Vineyards
Cass Winery
Chateau Margene
Chronic Cellars Winery
Cypher Winery
Daou Vineyards
Field Recordings
Giornata
Grey Wolf Cellars
Midnight Cellars
Oso Libre Winery
Peachy Canyon Winery
Pear Valley Vineyard & Winery
Rotta Winery
Tablas Creek Vineyard
Thacher Winery
Villicana Winery
BEER SPONSORS
Firestone Brewing Company
OTHER SPONSORS
Councilman Steve Gregory & Dawn Gregory
Halter Ranch
Francie Levy
Paso Robles Wine Country Alliance
Dick Woodland
MUSICIAN SPONSORS
Mary Baiamonte
Joseph D'Alessio
ORGANIZING COMMITTEE
Mindy Allen, Martinez Farming, fundraising
Terry Barnes, marketing
Casey Biggs, Paso Wine Man, master of ceremony
Jeannine Bringman, graphic design
Bryan Cass, Cass Winery, volunteer
Steve Cass, Cass Winery, president
India D'Avignon, The San Luis Obispo Symphony, conductor & orchestra
Amanda Diefenderfer, Paso Robles Horse Park,venue set up
Al Garcia, traffic
Steve Gregory, Paso Robles City Council coordination
Marjorie Hamon, Paderewski Festival, treasurer
Shonna Howenstein, Paso Robles City coordination
Joe Irick, volunteers
Sasha Irving, Studios on the Park, interactive art
Emily Jagger, Paso Robles Youth Arts Foundation, volunteers
Francie Levy, The San Luis Obispo Symphony, stage management
Judy Lyon, poster art
Katie Manley, band shell & set up
Susan Mahler, Cypher Winery, sales & winery volunteers
Bill and Debbie McMurray, volunteer coordination
Larry Miller, fundraising
Paula O'Farrell, sponsor support & fundraising
Duane Picanco, volunteer
Joel Peterson, Paderewski Festival, marketing
Jennifer Porter, Paso Robles Wine Country Alliance coordination
Gracie Rey, event coordination
Mark Silveira, PyroSpec, fireworks
Cri Cri Solak-Eastin, Paderewski Festival, public relations & website