'A Toast To Padereski' Annual Concert April 24th
'A Toast To Padereski' Annual Concert April 24th
Paso Robles Magazine - April 2010
By Melissa Chavez
With springtime in Paso Robles comes music, food and live auction fun in "A Toast to Paderewski," which commemorate the artist's 150th birthday. A concert celebration and wine reception will take place on April 24 at Pear Valley Vineyards in Paso Robles, beginning at 6 p.m. The reception will serve select vintages by Back Roads Wineries of Paso Robles and Polish-themed delicacies by Cass Catering. Following the concert, an exciting live auction will offer private concerts, premium wines and vacation package getaways.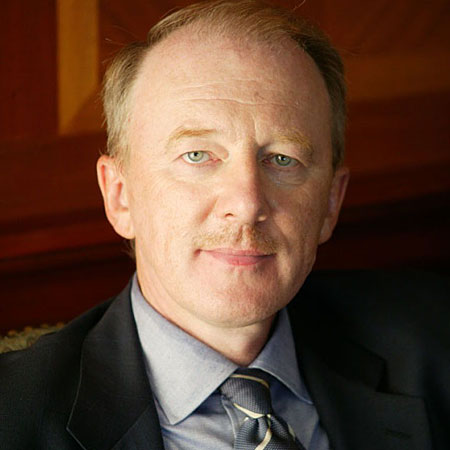 Pianist Marek Zebrowski, a Steinway Artist and Director of the Polish Music Center at the Thornton School of Music at USC, will be the featured performer. Along with recording original compositions and worldwide performances, Zebrowski holds lectures, teaches at prestigious universities, and provides guidance to chamber ensembles and orchestras. He has also become recognized as a leading historian on the life of concert pianist, former Polish patriot, statesman, and resident Paso Roblan, Ignacy Paderewski.
Joining Zebrowski in the Saturday night concert is Midnight Winds, featuring Amy Tatum (flute), Alison Lowell (oboe), Andrew Leonard (clarinet), and Maciej Flis (bassoon). Their contribution will include works by Paderewski, Chopin and Mozart. Based in Los Angeles, they collaborate regularly with Polish musical artists and composers, perform in numerous venues, and lend their talents to film soundtracks and recordings.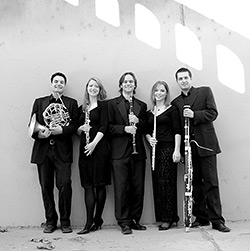 Wind quartet Midnight Winds
Midnight Winds have performed throughout Southern California, including the Consulate General of the Republic of Poland, as well as Sedona's Red Rocks and New York's Carnegie Hall. They have also performed abroad in South Africa, Australia, New Zealand, and Europe, including Poznanski Palace in Lodz, Poland. More recently, Midnight Winds premiered a new commission by Emmy award-winning chamber music composer Stephen Cohn titled, "Metaphors and Contrasts," which was specifically written for them.
Proceeds from "A Taste of Paderewski" benefit the Paderewski Festival Exchange Program for promising young musicians. As part of a sister city agreement signed between Paso Robles and Tarnow, Poland, two Polish students will arrive in Paso Robles to perform at the 2010 Paderewski Festival in November. During their visit, they will also attend master classes with winners from previously held Paderewski Youth Competitions.
During students' travels to and from Poland, Marek Zebrowski serves as the team's organizer, mentor, intermediary, tour guide, and translator in addition to university teaching and performing. Proceeds from Paderewski Festival concerts, such as "A Toast to Paderewski," are what help make the student exchange visits possible.
With support from North County Cuesta College, the Paderewski Festival has most recently offered a piano master class for young Central Coast performers, which is open to the public. During the two-hour class, Zebrowski provided concentrated instruction for student artists to broaden their abilities, improve their performances, and to provide musical inspiration.
Admission for "A Taste of Paderewski" is $75 for adults and $25 for youths under 21 years old. For tickets, visit www.paderewskifest.com, any participating Back Roads Winery location, or call 227-2888. Back Roads Wineries is a consortium of 20 boutique vineyards located between Paso Robles and Creston that specialize in uniquely handcrafted, limited edition wines. Learn more by visiting www.backroadswineries.com.